Find out how to organise your session ! What are the steps ? For how long ? Are there any contraindications ?
Plan your session :
Your horse must be ready for his session at my arrival,
A head collar is required for the session (not a rope halter),
No need for brushing except if legs or body are too wet or muddy,
If your horse is clipped, plan to have a cooler rug to keep your horse warm,
Don't work your horse before the session. If so, plan a couple of hours to cool your horse down before we start.
The session must take place :

In a place where your horse feels safe and comfy,
In a safe environment for both the horse, the practitioner and the owner,

No food will be allowed during the session so that it doesn't interfere with the body language reading,
If the owner is there, all physical and verbal interactions will be limited so that it doesn't interfere with the process of reading the responses and releases,
A coffee will always be an appreciated 😊
Your session steps :
1. Information gathering
Every session starts with a chat with the owner/ rider to gather information about the horse. If it's a follow-up session, we'll always start with a feedback from our last session. The chat involves :
A gathering of all your horse's ID details (Name, age, race, sex, discipline, etc.),
A chat about your horse's living environment and habits and his history,
All health considerations : known pathologies, latest appointments with all professionals involved in your horse's routine,
His behavior at work or in his yard life,
All performance issues faced.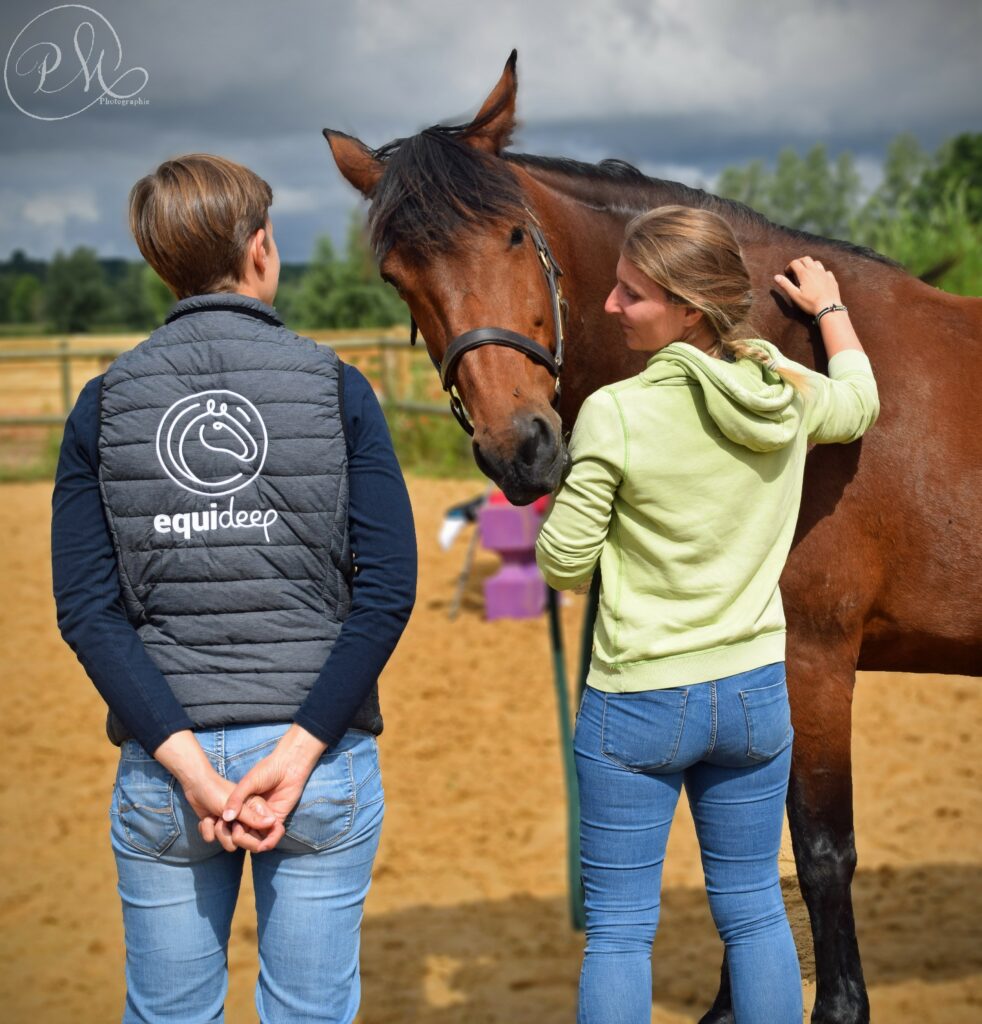 2. Reaction zones identification
Once the chat over, I first evaluate your horse's reactions to touch to identify potential tensions accumulation. This is not a diagnostic. This evaluation solely helps to gather information about your horse and helps to organise your horse's session, so that we start where it's easier for him.
3. The Masterson Méthod® session
Once the evaluation done, the session can start. All the session relies on the attentive observation of your horse's body language to find accumulated tensions, by following subtle behavior changes. The techniques used combine gentle touch and movements in a relaxed state. The techniques are soft, never forced and constantly adapted to your horse's feedback. Your horse shows that he's releasing his tensions during his session with subtle or not-so-subtle signs.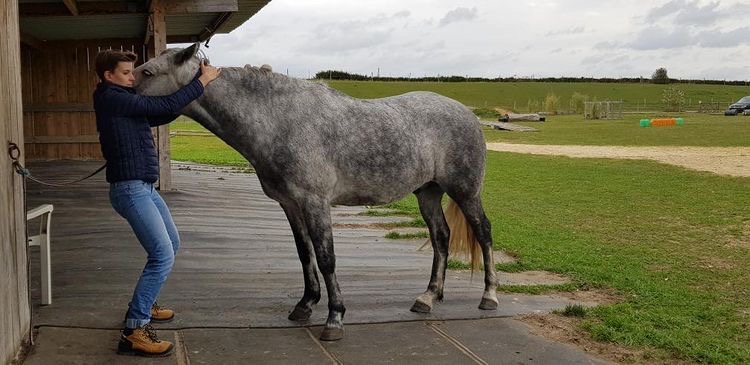 4. Session wrap-up
The session ends up with a written report and a chat with the owner/ rider. After his session, your horse should ideally go outside to be able to freely move and feel the releases through his body and moves. It's advised to leave one or two days off after the session and to plan a gentle session to start with (stretching, groundwork, hacking etc.).
All sessions must be paid for the session day with cash (no foreign cheques). Transfer is possible but if so, the full amount should be received before the session.
The length
For a first session, plan around 2h-2h30.
The follow-up sessions are normally shorter but remain adapted to your horse's needs. On average, a follow-up session lasts between 1h15 and 1h45.
Contraindications
For horses with a diagnosed pathology, on rest or pregnant mares, a vet approval is be mandatory before planning the Masterson Method® session.
No session will be performed on a horse with un-diagnosed pathologies or lameness.